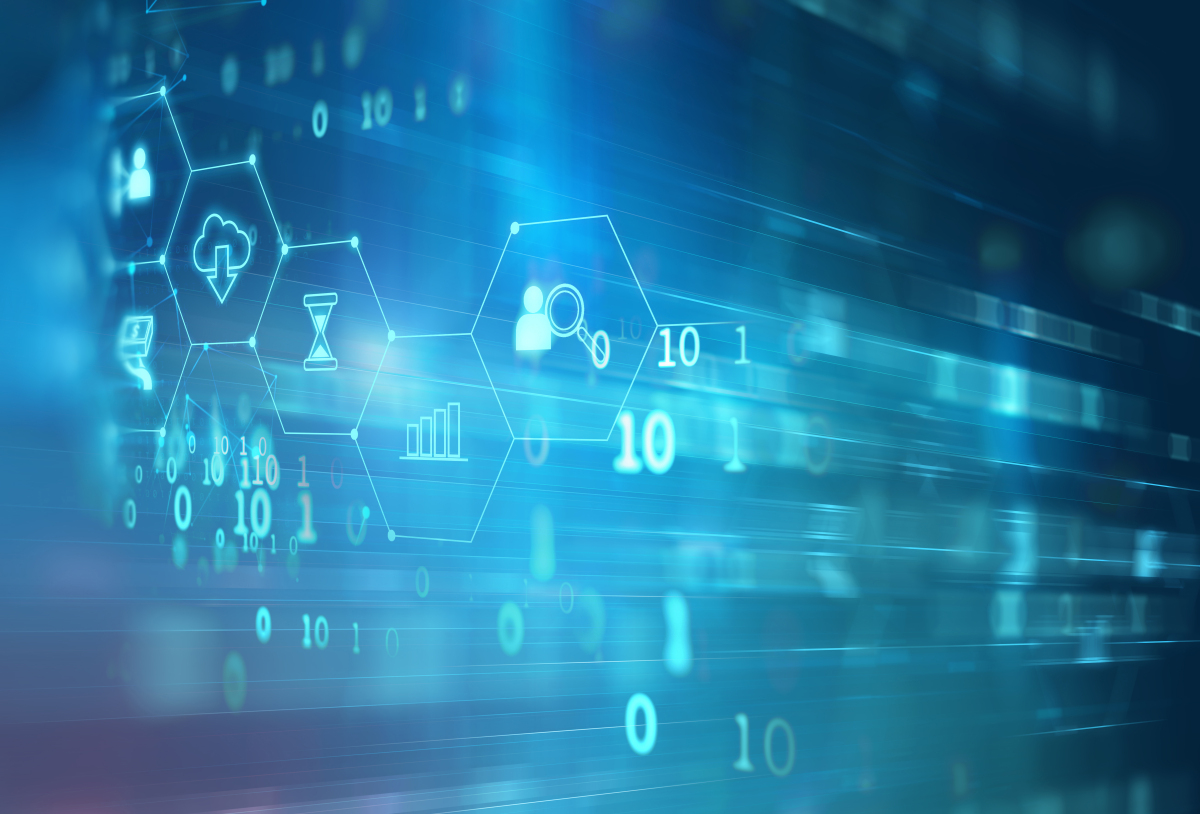 In most of the enterprise today, Testing is seen as a shared and independent practice spread across catering to enterprise application portfolio. To enable standardization, centralization and optimization of Testing Practice, establishing Test Center of Excellence (Testing CoE) is vital to achieve quality, efficiency, reuse and discipline.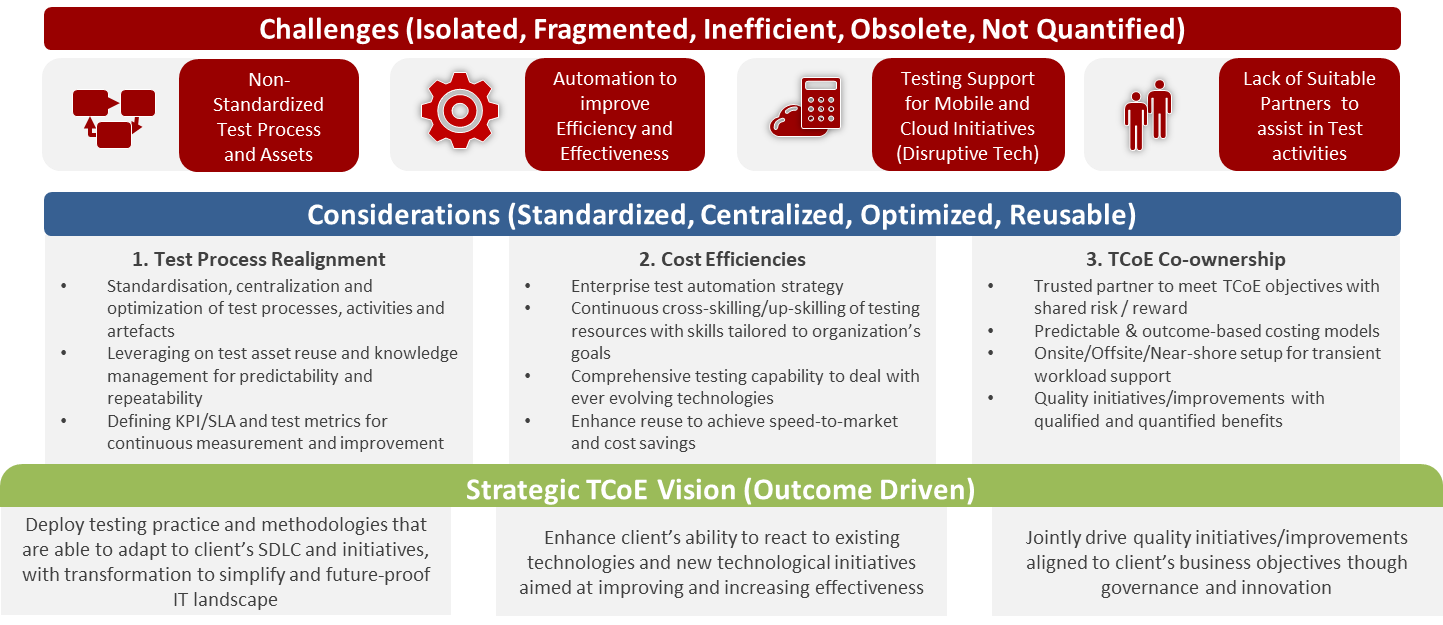 Gientech partners with clients not only to drive Testing CoE implementation roadmap but also complements with traditional and next-gen testing services leveraging R&D assets.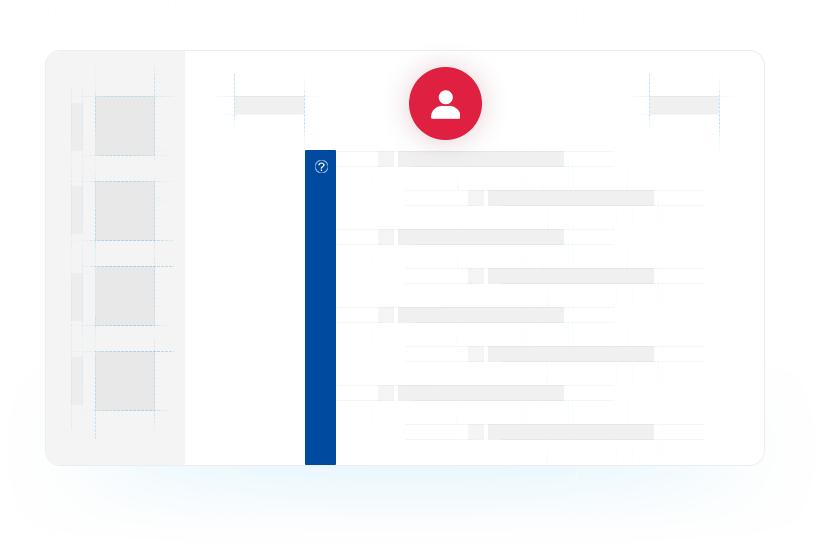 Gientech offers testing capabilities encompassing various testing levels and types in both functional and non-functional testing. We bring in Testing COE thought leadership with test techniques, innovations, accelerators and domain expertise.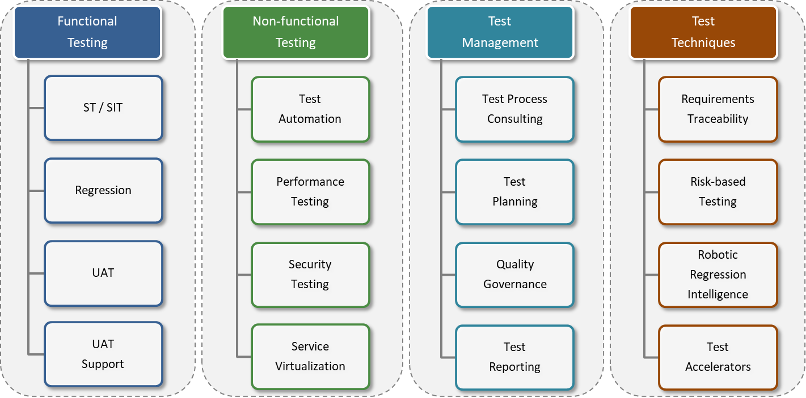 TCoE 3.0 (Next-Gen):
Robotic Regression Intelligence:Technology-independent AI-driven optimal regression testing with no additional tool Capex.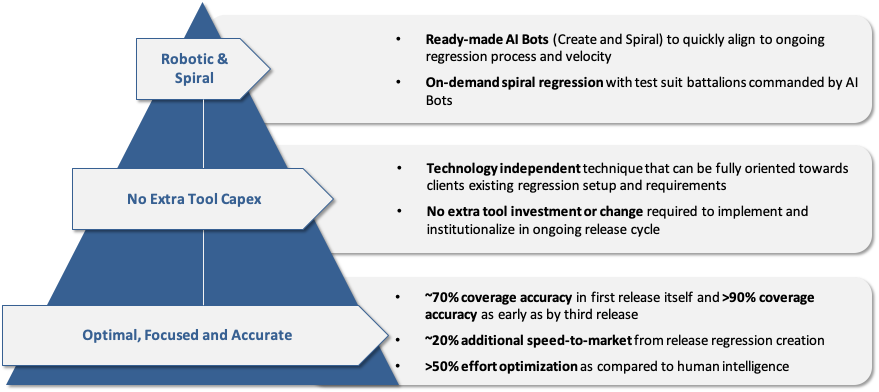 Behaviour Driven Testing:Compelling combination of reusable testing framework, ready-made tool integration kits & operational utilities for Agile/BDD development models.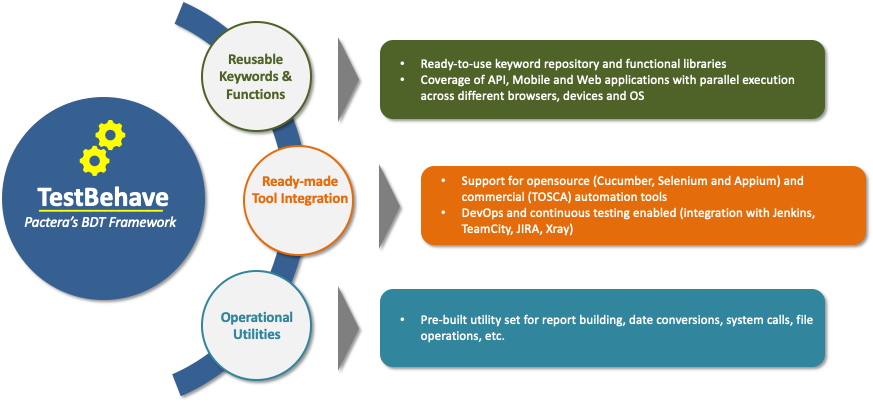 Acceleroq:Test Accelerator for Avaloq - E2E testing of Avaloq implementations / upgrades demands testing readiness, coverage and speed.