To provide data support for customers' business tests, the Test-Data Management Platform helps customers prepare data during testing processes and manage data in full lifecycle. It ensures product quality, reduce test costs and shorten the test cycle.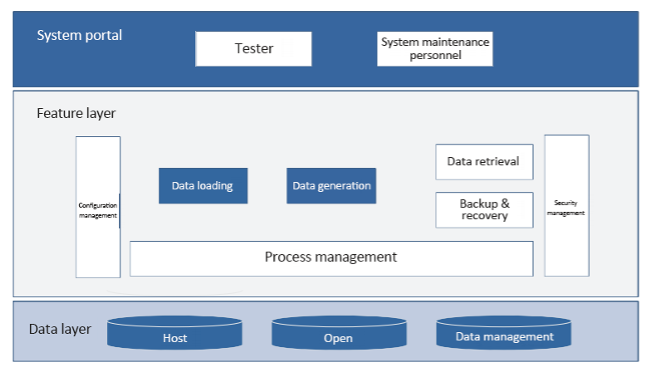 As the production of software systems accelerates, large amounts of data are required in the project implementation and testing processes.
- After collecting and publishing data requirements, the platform manages test data over all processes, including application, usage and release.
- The test data synchronizes with the real environment (back-end test environment).
- The platform is applicable to new test environments after a simple configuration process.
- Various graphical report features allow you to view the responses of data testing tasks.
- The highly integrated interface design provides ease of access and use.
- The accumulated historical data facilitates knowledge iteration.
Features
Management of data requirements
Requirement applications, application reviews, requirement processes and results.
Standard library management
Metadata configuration, data change, model management, data dictionary and metadata collection.
Data desensitization management
Data desensitization management, encryption algorithms, desensitization rule management, rule configuration and desensitization task management.
Generation of test data
Data generation management, customization and configuration of data generation rules and data-generation task management.
Data lifecycle management
Database management, archive management and permission management.
Auxiliary management features
Personnel management, permission management, data query and statistical reporting.